Don't Get Lost!
Get Found Amongst The Thousands Of Free Adverts Here in Traveljunkies.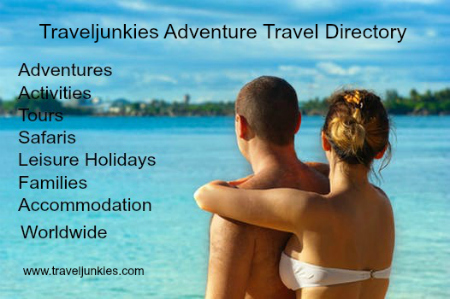 Scuba Diving, Snorkelling, Skiing, Boarding, Skydiving, Canyoning, Rafting, Climbing, Trekking, Cycling, Sailing, Fishing, Extreme Sports, Tours, Safaris, Cruises, Family Holidays, Resorts, Accommodation, B&Bs, Hostels, Camping, Blogs & More
So don't get lost … For less than $1 a week your Sponsored Advert: 
Will be near the top of the page, above the free entries,
Can have up to 3 additional links to sites of your choice 
Can include 6 #Hashtags for the keywords you choose to find your advert.
Just Like This One …
_______________________________________________________________________________
Reefinity Adventures – Palm Cove & Yorkeys Knob, Cairns, QLD, Australia – https://reefinityadventures.com.au
Sponsored.
Facebook – https://www.facebook.com/reefinityadventures/
Instagram – https://www.instagram.com/reefinityadventures/
#Fishing #Snorkelling  #BoatCharters  #Great  #Barrier  #Reef ________________________________________________________________________________
Why is this important?   Because it all starts with getting found.
To be found in any search it's important your advert is near the top of the page, like being on page 1 in Google.
And it becomes specially important if your name is not near the beginning of the alphabet because adverts are shown in alphabetic order.
Being near the top of the page gives you a big advantage because few people scroll down once they've found what they're looking for.
You want your advert to be found from the widest range of searches relevant for your business.
The example above will be found in a search for any of the #hashtag keywords.
Your keywords in your advert makes the huge difference between your advert being found and not being found. 
For your Sponsored Advert, use the form below and we will set up your advert like the Example above, and remember to include 3 additional URLs and 6 Keywords you want to use. 
What Does It Cost?
Less than one US Dollar per week and is charged as a single payment of just US$47 for the whole year and is payable via Paypal

Thank you, and welcome to traveljunkies
Cliff Chapman